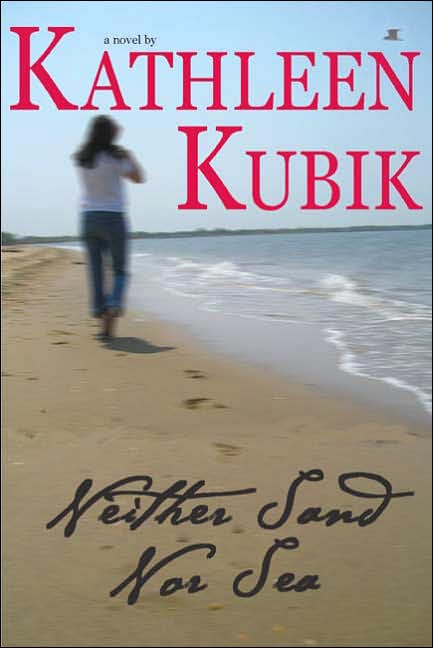 Product Details
Pub. Date: November 2005
Publisher: Moo Press
Format: Paperback, 368pp
ISBN-13: 9780976680512
ISBN: 0976680513
Synopsis
In every life there comes a time to discover one's own strengths and weaknesses. For Carla, this journey will take her from the working world of Manhattan to the islands of the Caribbean, and back to her childhood at the
Montauk
seashore. Fate will play its hand in her life, and in the life of Norwegian sea captain Erik
Andreassen
. In the span of a year, the choices they make will shape their lives forever.
Find it new on
Amazon
for $4.98 or less. Used copies start at $0.40
Find it on
Barnes and Noble
for $13.50
---------------------------------------------------
I recently joined a book club full of newly wed local woman who I have come to call my dear friends. The first book I read as part of the club was
Neither Sand Nor Sea
by Kathleen
Kubik
. Kathleen happens to be related to one of the girls in our book club and we had the pleasure of having her at our meeting. Kathleen was fabulous and everything I had hoped she would be right down to the fabulous frames of her glasses which I wanted to steal.
I LOVE to read. It's a passion of mine that is ranked right up there with
zombies
.
With that said, I'm also pretty picky about what I read. I was a little apprehensive about reading a book with a beach on the cover because as much as I love the beach it seemed a little...
girly
for me. But I figured, hey, what the heck, I'm trying to be more lady like, I"ll give it a chance.
I am so glad I did.
This book is about a year in the life of a young woman around the same age as myself named Carla Montgomery. Carla faces many struggles over the course of the year with work and with men and with personal issues from her past. The book is strong, well written and touching. I laughed, I smiled, I sighed knowingly, I pleaded her to "STOP!" at certain points but most importantly this book made me cry.
It's not a sad book, it's just written in such a way that you feel what Carla feels. The author did a fabulous job at capturing the voice and spirit of this young woman on her journey. The tears are important because I am not one of "those" girls. I don't cry while watching the Hallmark Chanel, I might even laugh at girls who do.
This book touched me in a way that has quickly landed it on my list of favorite reads. It was a cleansing cry, a cry for my mother, for me, for all women who know the pain of heartache whether it be from the loss of a loved one or a broken heart.
Please, read this book. Take it to the beach, read it by the pool, tuck it in the cabinet in your bathroom for all I care... just read it.