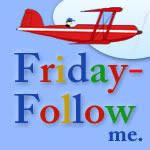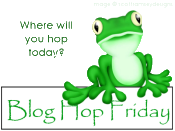 For those of you who are new to my blog from the hops and/or for those of you who never checked out my "About Me" page... here is some info all about me!
This blog details the journey of a young Lady who is trying to make her house a home after nearly 27 years of being treated like a princess.
That "princess" is me. You can call me Lady Hill.
I live at home in a small but busy town in suburban New York. I live with my husband and our furbabies (and a feathered one too).
The Story of how we met is one as old as time.
Once upon a time there was a Fair Skinned Princess and a Young Naive Knight. One day they met at a palace(Nassau Community College) dance(Dance Class). After that fateful day all the Young Knight could think of was the Princess. Her smile, her laugh, everything that she was clouded his thoughts. As time passed the Knight wondered if they were to ever see each other again. As any good fairy tale goes, they did. Brought together by Sir Bob of Einenkel(our acting teacher) the two's connection grew stronger. But dark times arose in the form of a Black Knight from the North. It turns out that he had claimed the Princess as his betrothed and stole her away to his castle. The land met with despair and torment. The Young Knights spirits slowly withered. Not knowing what happened to his princess or if she would ever return he tried to go on without her, to his dismay.
After almost a year of separation Sir Bob of Einenkel approached the Knight with a proposal. It seemed that one of the squires could not perform his role in the upcoming palace production and asked the young knight to take his place. The Knight agreed. With only 8 days to prepare the Knight focused hard and studied his part. It was the night of dress rehearsal. The Young Knight was nervously prepairing himself when the Fair Princess came into the Theatre. It seemed that the Fair Princess was helping with the production. This was a shock for the Knight. Fate had brought them back together and the Knight wasn't going to lose her again. The two quickly reconnected and became closer than ever. The Princess was able to break the Black Knights hold on her and ran off with the Young Knight. Ever since then the Princess and her Knight have been inseparable and are soon to be Wed.
On March 28th 2008 The Knight will be with his Princess forever.
The End
The Knight and his Princess were joined together in Holy Matrimony the twenty-eighth of March in the year of our Lord, Two Thousand Eight.
The Knight became a Lord and the Princess became a Lady on the twenty-eight of March in the year of our Lord, Two Thousand Nine.